President: Adam Grogan
Adam joined IWRC's Board of Directors in 2011. Since 2000, Adam has worked for the Royal Society for the Prevention of Cruelty to Animals (RSPCA) in the UK as their Wildlife Rehabilitation Co-ordinator and in 2015 was promoted to Head Of Wildlife. In this capacity, he advises on policy on all matters related to the welfare of wild animals, including casualty wildlife and facilitates research into methods of rehabilitating wild animals and how these methods can be improved to aid the survival of these casualties. The RSPCA has conducted a number of studies on the survival of such animals using methods such as radio-tracking and ringing to monitor the animals after release. He has a strong research background and has undertaken projects covering a range of species. These include a critique of available methods for monitoring rabbit populations and investigating the effectiveness of mitigation used to prevent otter (Lutra lutra), and other mammalian, road casualties. He has experience in surveying and radio-tracking a number of mammal species, including badgers (Meles meles) polecats (Mustela putorius), mink (Neovison vison) and water voles (Arvicola terrestris). Adam's background, therefore, is based in mammals and his favourite mammals are otters. Adam has also served as Vice Chair and Honorary Secretary for The Mammal Society for Britain and Ireland and also sits on the Executive Committee of the British Council for Wildlife Rehabilitation (BWRC). BSc (Hons) MCIEEM
Vice President: Amanda Kamps
Amanda currently resides in Wausau, Wisconsin where she serves as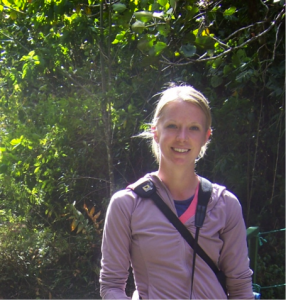 the wildlife rehabilitation/captive wildlife liaison for the State of Wisconsin. She has a Bachelor's of Science in Biology with minors in Captive Wildlife Management and Conservation Biology and a Master's degree in Wildlife from the University of Wisconsin Stevens Point. Amanda discovered wildlife rehabilitation as an undergraduate student, and since then she has found numerous ways to stay involved in this field. She started as an intern one summer, which led to future internships, volunteering, and other employment opportunities in wildlife rehabilitation. In addition to wildlife rehabilitation, Amanda is particularly interested in studying wildlife health and disease. She strives to work within the wildlife rehabilitation community to promote networking and collaboration, encourage continuing education, and support research opportunities. She believes teamwork is an important key to success, and aspires to be a part of that team and encourage others to also promote and protect wildlife conservation. Amanda brings to the IWRC board her experience working with both a state agency and wildlife rehabilitators, and she will continue to encourage and support this collaboration.
Treasurer: Dani Nicholson
Dani was trained in bookkeeping and accounting in 1977. She has worked in wildlife rehabilitation since 2001. In addition, through her non-profit whose mission is education and advocacy for wildlife, she serves on an ad-hoc committee to modify the fish cleaning station in Avila Beach, as well as working on another committee to do the same in Morro Bay. Dani maintains an active 24 hour Hazwoper with OWCN and has worked on a few oil spills, and she is also on the Pacific Wildlife Care (PWC) Wash Team. Over the years, Dani's washed hundreds of birds.
Dani has held multiple board positions at PWC and is now President of Willow Tree Wildlife. She currently serves on the Marine Mammal Center (Sausalito) Volunteer Council as the San Luis Obispo Satellite facility representative. She works with the Lafeber Company as a liaison to the wildlife community and travels to conferences several times per year, visiting wildlife groups while traveling. She also take every bit of education she can.
Secretary: Kristen Heitman CWR
Kristen's passionate connection to this field began in 1999. In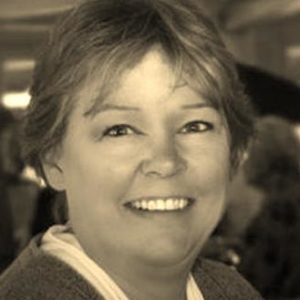 2002 she founded the non-profit, Providence Wildlife Rehabilitation, Inc. In addition to her position as Executive Director, Kristen is fully immersed in patient care as a State and Federally licensed rehabilitator, specializes in waterfowl, and assists with the center's conservation-based education outreach programs. Kristen attained CWR status in 2007 and has been an IWRC board member since 2013. She is current chair of the States and Provinces committee, former Symposium committee chair, and Membership committee participant. She was a founding board member, Communications Director, newsletter editor, and Education committee member of the former Indiana Wildlife Rehabilitators and Educators Network (IWREN).
Lloyd Brown CWR
Lloyd has served IWRC as a State Representative, a regional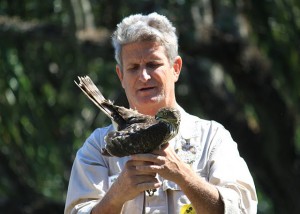 representative and then as a board member. He served as the membership director and conducted surveys of rehabilitators from around the world (asking what rehabilitators wanted IWRC to be for them and what IWRC could do to make them more likely to join). Lloyd developed and taught the first disaster preparedness class specifically for rehabbers and developed a database to assist rescuers in helping rehabbers after a disaster. Lloyd served in the US Army as a Paratrooper and is currently serving as a fire fighter, technical rescue technician and paramedic. He also has worked around the world on animal rescue and disaster relief projects for Vier Pfoten, IFAW, HSUS, HSI, Code 3 associates, and ASPCA. Lloyd feels that IWRC should be the leader in providing education and advocacy for rehabilitators around the world. Where there are currently no rehab operations, local people should be helped and educated to understand the value of native wildlife and to develop rehabilitation programs appropriate to their regions and the problems they face. Lloyd is currently a State and Federally permitted wildlife rehabilitator and runs a small rehabilitation operation in South Florida. He has been working as a rehabber for 18 years and rehabilitates native birds, terrestrial mammals and marine mammals (dolphins, whales and otters).
Brooke Durham
After building a career as a successful professional portrait artist (photography), Brooke Durham suffered a career-ending injury to her spine, with permanent nerve damage. Years of rehabilitation later, Brooke began volunteering large amounts of time with a large local wildlife rescue center, where she was able to forget her own physical pain as long as she was focused on helping these often-forgotten members of the animal community. 
 Working in a large wildlife rehab organization exposed Brooke to a huge variety of wildlife species (reptile, mammal, and avian) that call Southern California home. The most interesting, and fateful, of these animals were a pair of naturalized nestling wild Amazon parrot chicks. They were the inspiration for the establishment of SoCal Parrot – "A non-profit that exists to bridge the gap of care and consideration that naturalized parrots fall into because they are neither native wildlife nor truly domestic." In 2017 Hurricane Harvey delivered a near-miss to the habitat of the last 2,500 or so remaining Green-cheeked (aka Red-crowned) Amazon parrots that call the Lower Rio Grande home, reiterating that the naturalized flocks of parrots in Southern California may one day soon serve as the genetic reservoir for this species.
In early 2017 Brooke was awarded the first new wildlife rehabilitation permit in the San Diego area in 25 years. She and her team are working hard to establish SoCal Wildlife to continue bridging gaps in care and consideration the field of wildlife rehabilitation. She considers her personal mission to be fostering better communication and collaboration within the field for the health and wellness of both wildlife rehabilitators and the animals we serve. 
Deborah Galle
Deborah serves on the Connecticut Wildlife Rehabilitators Association's Board of Directors and is a Connecticut state certified Wildlife Rehabilitator. A published author and blogger, she has extensive philanthropic experience and BoardSource board governance and leadership training.
Her experience as a management professional includes, Communications Manager for Time Warner, Consultant for Gartner Inc., and Condé Nast Publications. She is currently employed as Emergency & Critical Care Liaison for Cornell University Veterinary Specialists, a level 1 trauma facility.
Laurin Huse
Laurin is the Rehabilitation Director of Cascades Raptor Center, a wildlife hospital and nature education center specializing in birds of prey in Eugene, Oregon. She has worked full time as a wildlife rehabilitator since 2002, and as a volunteer for two years prior. Laurin is focused on individualized patient care and developing treatment plans that address stress reduction, force-free physical therapy, and pre-release conditioning through operant learning methods. She was fortunate to be selected to assist with oiled bird care in several of the Gulf state response centers during the Deepwater Horizon Oil Spill of 2010.
In addition to providing health and medical care for CRC's hospital patients, she partnered with CRC's Education Director to develop the Resident Bird Wellness Program. This program focuses on quality of life through preventative medicine, nutrition, physical health, mental health, enrichment, and also includes specialized geriatric care, and benefits all of CRC's Exhibit and Program birds.
Laurin has an eclectic background, growing up in the Washington DC area and on the island of Kauai. She attended the Savannah College of Art and Design, the School of the Art Institute of Chicago, and the Oregon College of Arts and Crafts in Portland, studying primarily textile design and printmaking. Her creative background prepared her in many ways for the demands and needs of a small non-profit, from graphic design and marketing to outside-the-box brainstorming and problem-solving. She lives in a rural community outside of the Eugene/Springfield area with her indoor cats and puppy Poet, enjoys roller derby, and repurposes discarded materials, turning them into new works of functional art.
Jayanthi Kallam
Jayanthi Kallam is the co-founder and executive director of ARRC (Avian and Reptile Rehabilitation Centre) operating in Bangalore, India.  A computer engineer by profession, she has worked in the U.S. across many industry sectors, while simultaneously pursuing an MBA degree from New York University's Leonard Stern School of Business. She graduated with distinction as a Stern scholar and undertook management roles in the IT/Financial Services sectors in New York City. 
Though her professional background has been in the field of management and information
technology, she was always passionate about environmental sustainability and wildlife conservation. A chance encounter with an injured American Woodcock on the streets of New York City led her to take up wildlife rehabilitation as a vocation. 
She quit her corporate job in 2012 to explore various fields like organic farming, conservation, and wildlife rehabilitation before moving from New York to India in 2015 to establish an Urban Wildlife Rehabilitation Centre in Bangalore.  In preparation for her career shift, she completed Ornithology, Veterinary Technology and Sustainability courses from various universities in the U.S.  Within the broad field of wildlife rehabilitation, she is specifically interested in science-based research, mitigating human-wildlife conflict, spreading awareness and contributing to policymaking that protects the interests of wildlife. Jayanthi is also a passionate educator who leverages various media formats and innovative techniques, to teach children in urban and rural school districts in India about environmental stewardship.
Max Lipman CWR, CCFP, FFCP
Max has been working in the field of wildlife rehabilitation for the past 5 years after becoming addicted to the field, the patients, and especially the people he worked with. He is currently a Certified Wildlife Rehabilitator by the International Wildlife Rehabilitation Council, a Certified Compassion Fatigue Professional by the International Association of Trauma Professionals, a Fear Free Certified Professional, and has his certification in CPR: Basic and Advanced Life Support by the American College of Veterinary Emergency and Critical Care (RECOVER initiative).
Max has worked with several prominent wildlife organizations across the United States, most recently working as the Director of Wildlife Rehabilitation leading the design and opening of a new state-of-the-art Wildlife Hospital and comprehensive rehabilitation program in Oregon. He is passionate about advocating not just for the wildlife patients he is tasked with caring for, but also for the individuals who dedicate their lives caring for them. Recently he was listed as a co-author of the study "Histopathologic Findings in Free-Ranging California Hummingbirds, 1996-2017" in the Journal of Wildlife Diseases, and is currently leading a study regarding mental health in wildlife rehabilitation professionals, as well as wildlife seen in domestic veterinary clinics.
When not working to expand his knowledge in wildlife medicine and rehabilitation, form a specialty for veterinary technicians in clinical wildlife medicine, helping care for injured and orphaned sea otters, working in his role as the Director of Wildlife Health for the International Wildlife Response Team, or independently consulting with wildlife hospitals, Max enjoys spending time outdoors observing wildlife from a respectful distance.
Patricia J Latas DVM, MS, BS
Dr. Pat Latas is currently serving as a volunteer in consultations for avian health welfare and well-being; across the globe and in spectrum from local bird hoarding cases to parasites in wild macaws and evaluation of naturalized urban parrots.
Dr. Pat proudly served as the avian wildlife veterinarian for Tucson Wildlife Center, where patients included everything from Costa's Hummingbirds to Golden Eagles, Roadrunners to Townsend's Warblers; Desert Shrews to javelina; Uta lizards to Gila Monsters. Necropsy and forensic sampling were a large part of the duties.
She was the veterinarian for Arizona Bird Clinic, the only veterinary facility in the state that worked solely with avian species.
She was the in-house veterinarian for a huge animal shelter (70,000 animals per year); and staff veterinarian for a large (7,000 admitted per annum and 400+residents) wildlife rescue, rehabilitation, and exotic animal sanctuary facility–residents included farm animals, big cats, primates, domesticated deer, and native wildlife. She was dedicated to improving conditions, standards, and protocols
Wild psittacine conservation and rescue/rehabilitation/release are important to Dr. Latas, and she consults with a number of parrot organizations. Raising awareness of the rising tide of violence and cruelty to urban wildlife; developing improved communications between biological, rehabilitation and social disciplines; partnering with a diversity of people, groups, and organizations around the world are her personal professional goals.
She also serves on a number of committees, including Southern Arizona Animal Cruelty Task Force, Association of Avian Veterinarians Welfare and Conservation Committees, the International Ornithological Union's Working Group Psittaciformes Wild Parrot Veterinary Section, Board of Directors of SoCal Parrot.
Dr. Pat has visited, observed and occasionally worked with wildlife in South Australia, New Zealand, New Caledonia, Ecuador, Brasil, Costa Rica and the wilds of New Mexico and Kansas.
Dr. Latas was deeply honored to be selected to work as a kakapo volunteer on pristine Whenua Hou Island with the Department of Conservation in New Zealand, in 2011 and 2014.
Dr. Latas has a BS in botany and MS in biology; DVM from Oregon State.
Dr. Latas has a certificate in Science Illustration. She worked in dotcom animation and donates traditional and digital artwork to a number of conservation organizations.
Suzanne Pugh 
Suzanne Pugh joined the Board of Directors in January 2018 having been a member of IWRC for 14 years. In 2004 she attended the Basic Wildlife Rehabilitation program and subsequently completed a number of IWRC educational courses and trained as an Oiled Wildlife Responder.  She is currently based on an island off the south coast of the UK where she leads the RSPCA Isle of Wight branch. The 23 acre facility operates a busy rescue and rehoming centre for all domestic animals and also provides a wildlife centre for all injured, orphaned and abandoned wildlife.  Just 380km square, much of the island has been declared an area of outstanding natural beauty – for more information regarding the Isle of Wight wildlife, see below.*
Prior to island life, Suzanne resided in British Columbia, Canada.  As Veterinary Operations Director with a national veterinary group, VetStrategy, Suzanne led activities for multiple veterinary hospitals across the provinces of BC and Southern Alberta, Canada. Suzanne has extensive experience working within the charitable sector and spent a decade leading animal welfare and human health programs.  For 5 years she served as Branch Manager, BC SPCA Kelowna, overseeing the care of almost 8000 animals. Her responsibilities included all shelter operations relating to the health and welfare of domestic, farm and wild animals. She increased programs to support the intake and assessment for rehabilitation of, injured and orphaned wildlife and their transfer to approved rehabilitation centres.
Suzanne volunteered on the regional district bylaw review committee championing improved animal welfare which resulted in the community of Kelowna being the first district in Canada to implement a bylaw making it an offence to leave a dog in a hot vehicle. She was a joint recipient of the BC SPCA Humane Community Award in 2016, recognised for her efforts to establish a canine transfer program to relocate northern breed dogs from the Yukon to BC, for a greater chance of rehabilitation and adoption.  
*Why is the wildlife of the Isle of Wight special?
The Isle of Wight is a microcosm of south-east England and is unusually rich in both habitats and species compared to similar areas on the mainland. With chalk grasslands, maritime cliffs and slopes and estuaries, all are important on a national and international scale.  As an island located off the south coast there are consequences for the wildlife as well as for the human population. There are fewer introduced species such as grey squirrels, deer or mink; and there are stable populations of native animals which have become rare on the mainland, such as red squirrels, dormice, bats and water voles. The mild climate and maritime situation provide a foothold for a diverse range of species including the Glanville fritillary butterfly, on the northern edge of their European range.