Guest Blog Post from Jeff Miller, Center for Biological Diversity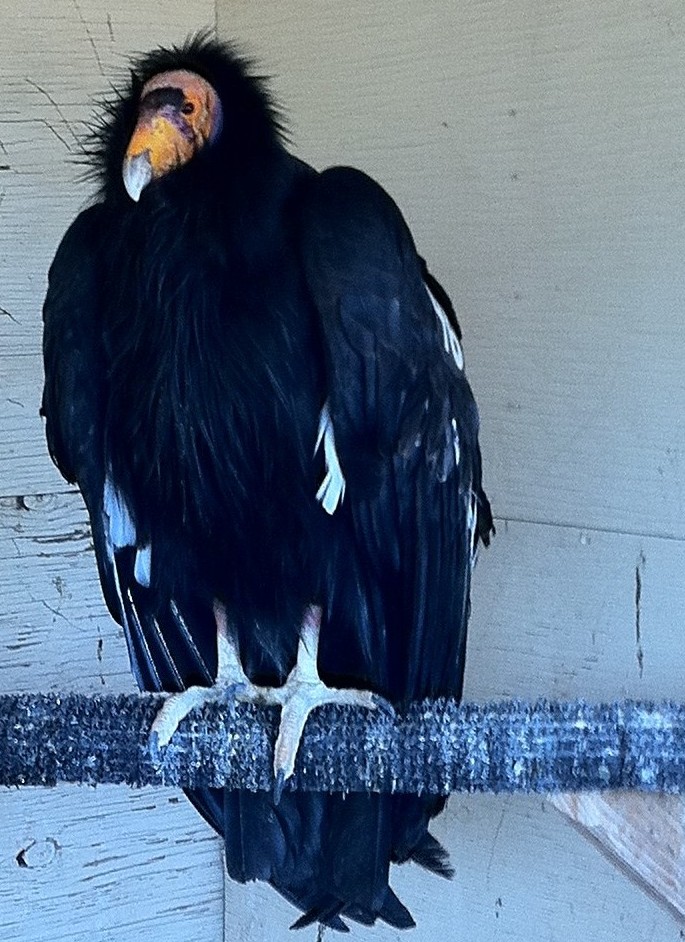 Have you ever held an eagle or loon that's been poisoned by lead? It's heart-breaking to see these majestic birds wracked by toxins that sicken and often kill.
Veterinarians and wildlife rehab centers have been on the front lines for years coping with countless wildlife lead poisoning cases around the country. It's a needless epidemic: millions of birds are poisoned every year by eating spent lead shot, fragments of lead hunting ammunition or fishing tackle left in the wild. (Lead also endangers the health of people who eat game meat that contains flecks of lead.)
At some point, the use of toxic lead in sporting products has to end.
Fortunately, there's a solution within reach. There are now plenty of nontoxic, lead-free types of ammunition and fishing tackle on the market that are accessible, affordable and effective. Hunters can still hunt, anglers can still fish and the unintended killing of eagles, loons, California condors, trumpeter swans and other wildlife can stop.
But, in order to make the change on a large scale, we need the same sort of federal effort that got lead out of gasoline, paint and plumbing. Wildlife rehabilitators will play an important role in making that happen.
As leading experts on wildlife in their communities – and the people most likely to deal directly with animals poisoned by lead – rehabilitators can be a powerful voice in pushing for lead-free ammunition and tackle. This doesn't require becoming a political activist, simply talking publicly about what you've experienced first-hand: eagles you've nursed back to health, loons you've seen succumb to poisoning, or deaths and injuries of animals that could have been prevented.
Providing good information about how lead poisoning is affecting local wildlife is a vital part of bringing about changes in national policies. Each small step – whether it's a scientific report or a letter to the editor – moves us in the right direction.
Spent lead ammunition in terrestrial habitats continues to poison some 130 species of birds and non-target animals each year. Wildlife hospitals across the country see a dramatic rise in lead-poisoned eagles and other raptors during hunting season each fall. Nearly 500 scientific papers have been published documenting the dangers to wildlife from this lead exposure. It's clear that change is needed.
Here's where things stand: a 38-state coalition representing conservationists, birders, hunters, zoologists, scientists, American Indians, wildlife rehabilitators and veterinarians petitioned the EPA earlier this year for a public process under the Toxic Substances Control Act to consider regulations for nontoxic hunting ammunition. The EPA has twice refused to evaluate the risks to wildlife and human health from toxic lead in hunting ammunition. Conservation groups this month filed suit against the EPA.
The Toxic Substances Control Act, the federal law designed to limit exposure to dangerous chemicals such as lead, gives the EPA broad authority to regulate chemical substances that present an unreasonable risk of injury to health or the environment. The EPA could end the unintended lead poisoning of wildlife by regulating the toxic lead bullets and shot in ammunition.
The EPA dodging the lead issue has a lot to do with posturing and lobbying by the National Rifle Association and other politically powerful gun groups, which make the misleading argument that regulating lead is a backdoor method to ban guns. The NRA is pushing the "Sportsmen's Heritage Act," aimed at removing the EPA's authority to regulate toxic lead in ammunition and fishing equipment.
We knew this would be a slow, difficult fight. That's why we need help from wildlife rehabilitators and others who regularly deal with the tragic effects of lead poisoning. You can help by informing the public what you know about the impacts of lead on wildlife, bringing the problem up in talks you give, talking to local news reporters and even writing an op-ed for your newspaper.
There's something else that's needed: better tracking of wildlife injured or killed by lead poisoning. Currently there's no cohesive way to track the scope of lead poisonings state-by-state or at the national level. Scientifically sound updated data will be an important tool in showing the depth of this problem.
I'll hope you'll join the effort to finally get the lead out of the wild.
Get more information about the Get the Lead Out campaign.