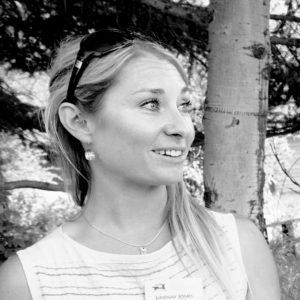 Lindsay has been a passionate and driven wildlife biologist and wildlife rehabilitator in the Greater Yellowstone Ecosystem for nearly 14 years. She graduated with a B.S in Animal Biology from Middle Tennessee State University and moved to the mountains of Jackson Hole, Wyoming to pursue a career in wildlife biology and spend time with family.
In 2013, Lindsay co-founded the Teton Wildlife Rehabilitation Center where she served as Co-Founder, Executive Director, wildlife rehabilitation specialist, and Vice President until April 2020. Lindsay has worked and volunteered on numerous wildlife projects in between odd jobs, non-profit development, and continuing education.
In 2019, Lindsay received a year-long fellowship through Partners for Wildlife and the University of Minnesota, aimed at increasing animal welfare by strengthening partnerships between veterinarians, rehabilitators, and agencies. In 2020, she also co-founded the Idaho Wildlife Rehabilitators Association, which is currently in the nascent stages of development.
Lindsay is committed to saving wildlife not only through rehabilitation and education, but also by strengthening agency and partner relationships to ensure a successful and healthy future for our animals, rehabilitators, and volunteers alike.
In her spare time, you can find her fly-fishing, mountain biking, gardening, skiing, and spending every waking moment with her dog and two cats. She is currently completing her M.S. in Nutrition and Integrative Health and resides in Victor, ID.