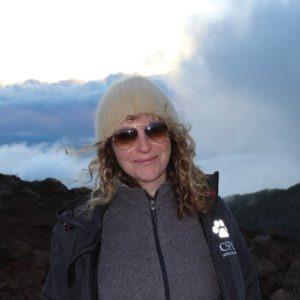 Suzanne Pugh joined the Board of Directors in January 2018 having been a member of IWRC for 14 years. In 2004 she attended the Basic Wildlife Rehabilitation program and subsequently completed a number of IWRC educational courses and trained as an Oiled Wildlife Responder.  She is currently based on an island off the south coast of the UK (Isle of Wright). In 2023 her chosen not for profit career path aligned to focus on wildlife conservation, supporting the restoration of biodiversity across the UK and internationally through mitigating climate crisis, transforming wild spaces and recovering populations of threatened species.
In the UK prior to a career specifically focusing on wildlife conservation Suzanne led the islands leading, independently registered animal welfare, rescue and rehoming centre for domestic animals whilst also responsible for a rehabilitation centre for injured, orphaned and abandoned wildlife.
Prior to island life, Suzanne resided in British Columbia, Canada.  As Veterinary Operations Director with a national veterinary group, VetStrategy, Suzanne led activities for multiple veterinary hospitals across the provinces of BC and Southern Alberta, Canada. Suzanne has extensive experience working within the charitable sector and spent a decade leading animal welfare and human health programs.  For 5 years she served as Branch Manager, BC SPCA Kelowna, overseeing the care of almost 8000 animals.
*Why is the wildlife of the Isle of Wight special?
The Isle of Wight is a microcosm of south-east England and is unusually rich in both habitats and species compared to similar areas on the mainland. With chalk grasslands, maritime cliffs and slopes and estuaries, all are important on a national and international scale. As an island located off the south coast there are consequences for the wildlife as well as for the human population. There are fewer introduced species such as grey squirrels, deer or mink; and there are stable populations of native animals which have become rare on the mainland, such as red squirrels, dormice, bats and water voles. The mild climate and maritime situation provide a foothold for a diverse range of species including the Glanville fritillary butterfly, on the northern edge of their European range.