Participate in Research
Researchers are interested in studying wildlife and wildlife rehabilitation and they need our help. Click on one of the below studies to learn more and see what you can contribute!
Wild animals as pets in Poland and the United States
COVID-19 and Zoonotic Exposure Research
Attitudes to pain assessment & management
Euthanasia Methods Survey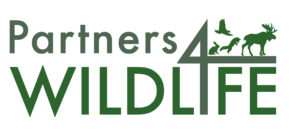 We're hoping to learn more about the methods of euthanasia used in wildlife rehabilitation, as well as identifying barriers or challenges that wildlife rehabilitators face, and finding ways to improve animal welfare with regards to euthanasia methods and decisions.  That's why we're reaching out for your help!  Your experiences are valuable for helping us to understand the wildlife rehabilitation community, and we want to work together to address these challenges.
Who are we?
We are Partners for Wildlife (P4W), a grant-funded initiative housed at The Raptor Center at the University of Minnesota.  P4W works with wildlife rehabilitators and veterinarians to improve animal welfare in rehabilitation.
Follow this anonymous link to the survey:
https://umn.qualtrics.com/jfe/form/SV_1NEaKFMvTzTW85v
A couple of notes:
Survey will remain open for four weeks (through February 28, 2021)
Your answers are anonymous, and we won't be sharing your individual survey responses with anyone
The survey takes 10-15 minutes.  We only need one response per rehabilitator or center/facility.
We appreciate your time and know that it is valuable!
If you have any questions, concerns, or technical problems, please contact Annette Ahlmann, DVM at aahlmann@umn.edu
If you would like to learn more about Partners for Wildlife, please visit our website:
https://raptor.umn.edu/partnersforwildlife
Opinions on Wild Pets
I am writing my thesis about keeping wild/exotic animals as pets in individual households – a comparison of the situation in the United States to that of Poland.
To further my research I am reaching out to various institutions to gather intel regarding professional opinions as well as differences between the states. The questionnaire will take from 5-10 minutes so I promise, it won't take up a lot of time but it will make a big difference for my thesis.
If possible, I would also ask for any information/articles/websites that you could provide me for further research.
https://docs.google.com/forms/d/e/1FAIpQLSfBiWRs9eoWkiYKvPaCo6PdkEcoR7qVmTGz-e3Awp1FRxtPVg/viewform?gxids=7628
Sincerely
Izabela
Primary researcher: Izabela Ginda, Bachelor's student at Warsaw University of Life Sciences
COVID Rehabilitation Restrictions Survey
University of Georgia student, and aspiring wildlife rehabilitator, Lindsey has developed a short survey for her senior thesis. Our hope is to better understand the impacts of the COVID pandemic has had on your ability to rehabilitate wildlife. We have heard that there are restrictions in place for some states, there are more or fewer animals being admitted because of different reasons, that some places still remain closed – we hope that this survey will help us understand the overall impacts. Please spare a few minutes to fill out and *share* our survey at https://bit.ly/COVIDwildlife. Our goal is to get as many people to participate by the end of the year so Lindsey can begin data analysis in the spring semester. If you have any questions, please do not hesitate to reach out to me at myabsley@uga.edu
One Health & Systems Thinking Focus Group
Dear members,
I am a member of the IWRC who is looking for the participation of fellow members in an exciting project to explore the potential of systems thinking* (and specifically a One Health** approach) to inform the strategic thinking of wildlife rehabilitators and the IWRC. I am undertaking this study with the approval and support of the IWRC who are keen to understand how One Health's relevance to wildlife rehabilitation and to the work of the IWRC can be better understood. I am also undertaking this study as part of my Master's research project in One Health through the University of Edinburgh.
I am looking for participants in North America who are willing to meet through video conferencing once a month, for one to two hours of conversations from November 2020 to March 2021.
In this study, you will be asked to take part in a small hub or focus group (of 4-6 people). The hub will engage in guided conversations pertaining to wildlife rehabilitation and all members will be invited to share their thoughts, concerns and ideas in a collaborative and co-creative manner. Every participant is asked to share, and differing views are encouraged so that we can better explore the issue.
My own starting intention is to provide a safe space in which we can identify and explore subjects of concern together. These subjects will be carefully chosen by the group as prime examples of the One Health and wildlife rehabilitation. It is hoped that the output of the study will inform the IWRC of potential areas that could be developed in their future strategic plan.
If you are interested in participating, please send me a note at the email below and I will be happy to give you further details.
Kind regards,
Diane Seguin
S1791412@ed.ac.uk
* That emphasises the interconnectedness of the challenges we face.
** That emphasizes the interconnections and inter-relationships between human, animal and environmental health.
COVID-19 and Zoonotic Exposure Survey
Dr. Anne Rimoin and her team in the UCLA Fielding School of Public Health Department of Epidemiology invite you to participate in the Veterinary and Zoonotic Surveillance for SARS-CoV-2 (COVID-19) and Other Coronaviruses Study, a study of animal healthcare and welfare workers, to assess their potential exposures to SARS-CoV-2 and other zoonotic pathogens, clinical symptoms, mental health, and attitudes and practices associated with the pandemic response. The study will consist of online monthly questionnaires (est. time of completion is 30 min for the baseline survey and 10 min for all follow-up surveys), with the potential for future engagement for antibody testing and other research as funding becomes available, should you indicate your interest in being contacted for that. 
Through participation in this study, you will:
Receive periodic summary reports of study findings

Have an opportunity to participate in future COVID-related and other zoonoses-related research (including COVID-19 antibody testing, should funding become available)

Inform public health understanding of infection risks to veterinary workers and how to best protect them
Dr. Rimoin is very interested in building a long-term partnership with animal healthcare and welfare workers to engage with on future COVID-19 research as well as future research about zoonotic diseases. Her team hopes to use our findings from this research to inform One Health policy efforts to protect animal healthcare and welfare workers from infection with zoonotic diseases. 
For more information and to enroll, please visit this link. Additionally, the study flyer with more information is attached.
Lead Poisoning in Bald Eagles
I am conducting a survey to review and summarize current lead toxicity diagnostic and therapeutic protocols as well as outcomes for lead-poisoned Bald Eagles across multiple rehabilitation centers in the U.S.
Your participation in this survey will help the rehabilitation community have a broader understanding of diagnostic and treatment protocols in use and outcomes for lead-poisoned Bald Eagles.
Through evaluation of the responses, I hope to also identify rehabilitation centers which would be ideal candidates to participate in a post-release survival study, for which I will be applying for a grant.
The survey consists of 28 questions; one of which asks for numeric data from your center, which  may take a bit more time to complete. The rest of the survey should only take about 10-15 minutes. Should you choose not to share numeric data from your center, you may opt not to answer that question. Please limit data to only those patients with confirmed (vs. suspected) lead toxicity. The deadline for response to the survey is the end of August.
Your submission of the completed survey will be taken as informed consent to use the results in possible future presentations or publications. If you have any questions about the questionnaire or the process, please email me at northernwidvm@gmail.com.
Survey: https://docs.google.com/forms/d/e/1FAIpQLScfPgx0waUvDzM0f_VUzmJZjvodQavttmMNMFJPeXhCzIajuw/viewform?usp=sf_link
Study run by Sarah Lautzenhiser, DVM,
Partners for Wildlife: Veterinarian Fellow
Private Practice Veterinarian & Veterinarian of Record for REGI
Attitudes to pain assessment & management in wildlife rehabilitation
Pain assessment and management is a growing field in veterinary medicine. Over the past 20 years, many studies to improve the ability to assess and manage pain have been undertaken. In the veterinary field many papers have been published which survey the attitudes of veterinary professionals to pain assessment and pain management. To date, there has been no survey of the attitudes of wildlife veterinarians and wildlife rehabilitators.  My objective is to determine the attitudes of the wildlife rehabilitation community towards pain assessment and management, in wildlife admitted for rehabilitation.
Your participation in this survey will improve our understanding of how pain is perceived and managed in wildlife species. This data can provide significant information for targeting areas where further training, resources and research are needed, improving communication between wildlife rehabilitators and their veterinarians, and ultimately improving animal welfare by increasing knowledge of pain assessment and pain management in wildlife. The survey takes less than 10 minutes to complete and all responses are anonymous. You are welcome to share the survey with colleagues.
https://www.surveymonkey.com/r/painassesswildlife
Study run by Karen McKenzie,
Partners for Wildlife: Wildlife Rehabilitation Fellow
Fellow Mortals Wildlife Hospital: Assistant Director of Wildlife Rehabilitation
Mange trends in North America through space and time
We are wildlife disease researchers looking to combine records from rehabilitation centers across the US and Canada of animals that have been treated for sarcoptic mange (mite Sarcoptes scabiei) to assess patterns in mange cases through space and time. Records of mammals that have not been affected by mange are also sought to act as a reference. We are hoping for records with information including: species, pick-up location, year, month, mange afflicted, mite identification information (if available), symptom descriptions, among others. Facilities/rehabbers with >2 years of records are of particular interest, as we hope to compare trends through time. Please feel free to contact Drs. Christopher Kozakiewicz and Alynn Martin at northamericamangeproject@gmail.com with questions or comments.
Comparative Ocular Study
The Comparative Ocular Pathology Laboratory of Wisconsin is looking for specimens for their research library. They are specifically looking for formalin – fixed heads of recently dead (no more than three hours) of the following:
Please contact Dick Dubielzig at dubielzr@svm.vetmed.wisc.edu or visit http://www.vetmed.wisc.edu/pbs/dubielzig/pages/coplow/advice.html for more information.