Course Catalogue
Basic Wildlife Rehabilitation
(Two-Day Class) Duration: 8:30 am – 5:30 pm (first day); 8:3o am – 5pm (approximately, second day). Price in US Dollars: $188 for IWRC members; $235 for non-members CE Hours:15  Description: This is an introductory course for beginning wildlife or novice rehabilitators seeking formal education. This class is meant to be a flipped classroom experience. We challenge you to do your homework and readings before you get to your class. This will facilitate a richer learning experience in the classroom. Lecture topics: introduction to wildlife rehabilitation, basic anatomy and physiology, calculating fluid therapy, handling and physical restraint, thermoregulation, stress, basic shock cycle, initial care and physical examination, nutrition and associated diseases, standards for housing, zoonoses, euthanasia criteria and release criteria. Lab topics: gavage (tube-feeding), physical restraint, intramuscular and subcutaneous injections, physical exams, limb immobilization and weighing. Lab procedures are performed on cadavers.   RACE approved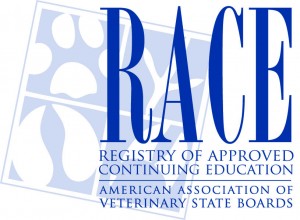 Pain & Wound Management
(One-Day Class) Duration: 8:30 am – 5:00 pm Price: $105 for IWRC members; $125 for non-members CE Hours:10 (3 Pain Management + 7 Wound Management) Description: When taught live, these two courses are provided as a package with total classroom time of 8 hours. However, two certificates will be provided to participants upon successful completion. Developed specifically for wildlife care professionals, Wound Management provides a systematic review of the physiology and treatment of the most common types of soft-tissue wounds seen in injured mammalian and avian species. Pain Management is designed to give wildlife care professionals a working knowledge of the vocabulary and concepts underlying the modern approach to pain management in mammalian and avian species. Lecture topics: wound assessment, wound types, antibiotic therapy, cleaning and topical agents, bandaging techniques and the physiology and stages of wound healing, the physiology and clinical signs of pain, supportive care techniques, and drug therapy including indications, contraindications and side effects. Fractures and wound management in herpetiles are not covered in this course. Lab Included.  RACE approved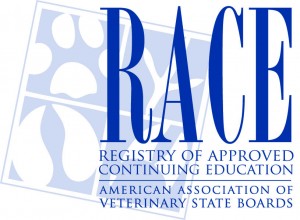 Reuniting Raptors – North America only
CE Hours: 5.5 Description: This course is designed to provide the essential know-how for licensed wildlife rehabilitators to reunite or foster most species of North American raptors. Most healthy nestling raptors "rescued" by the public are not truly orphans, and it's generally agreed their best option is to be reunited with parents or fostered to another nest, so they can grow up in the wild in the care of wild adults. Reuniting and fostering also relieves stress on overcrowded rehabilitation facilities during baby season. But many wildlife rehabilitators lack the knowledge and tools for reuniting. 
Click here to meet the instructors!
.
.
.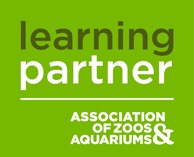 IWRC is an official AZA Learning Partner. Are you a zoo or aquarium professional looking for more great training opportunities? Visit the Association of Zoos & Aquariums' website to learn more about the courses, webinars, and conferences that can help you enrich your career. Learn more at http://www.aza.org/professional-development/
Online Classes
Oil Spill Volunteering
CE Hours: 1 Description: This course is designed to prepare potential oil spill volunteers in what to expect at an accidental uncontrolled release of oil into the environment. Legal and managerial/organizational aspects of the class are specific to the US environment, but may also be useful in organizing non-US spills.
Pain Management
CE Hours: 2.5 Description: This course is designed to give wildlife care professionals a working knowledge of the vocabulary and concepts underlying the modern approach to pain management in mammalian and avian species. Lecture Topics: the physiology and clinical signs of pain, supportive care techniques, and drug therapy including indications, contraindications and side effects.
Zoonoses
CE Hours: 3.5 Description: Wildlife rehabilitators work with animals that are ill or injured. One risk of our profession is the potential exposure to zoonotic diseases (diseases passed from animals to humans). Rehabilitators are viewed as a community resource due to our extensive outreach and education, and are often turned to for information regarding zoonotic diseases. This course provides information on the risks, prevention, and management of zoonoses, including acting as a resource to the public for information on zoonotic diseases. RACE approved