Our Member Spotlights feature our incredible members across the world, rehabilitating baby penguins in South Africa, sea turtles in Cyprus, bats in the United States, brown bears in Kosovo, and beyond. We invite you to visit our map to meet more members and click here if you are an IWRC member who would like to be featured.
Name: Samara P. El-Haddad
Organization: Lebanese Wildlife
Location: Beirut, Lebanon
Important Update: On Tuesday, August 4, 2020, several days after Lebanese Wildlife completed their IWRC Member Spotlight, Beirut was hit by two massive explosions. The devastation caused by these explosions has been far-reaching and Lebanese Wildlife was unfortunately impacted by the blasts. Their center was hit by the explosions causing severe damage. Luckily, the staff survived (although there were injuries), but not all of the animals were so lucky – two were killed and more were injured. As they explain on their Facebook page "The explosion didn't only take away two of our beloved animals, it took away our hard work, it took away parts of our hearts. We are devastated and broken, but rescue calls have not stopped, and our mission cannot be put on hold".
Despite the impacts to their center and the great losses they have all suffered, the team is continuing to care for their wildlife patients as well as taking-in new urban rescues that have been found amidst the rubble in Beirut.
We invite you to support Lebanese Wildlife in these difficult times by making a donation to their fundraising page. Please CLICK HERE to make a donation and support Lebanese Wildlife.
Additionally, if you have any ideas for how to further support or send aid/in-kind donations to Lebanese Wildlife despite current shipping restrictions, please contact aya@theiwrc.org.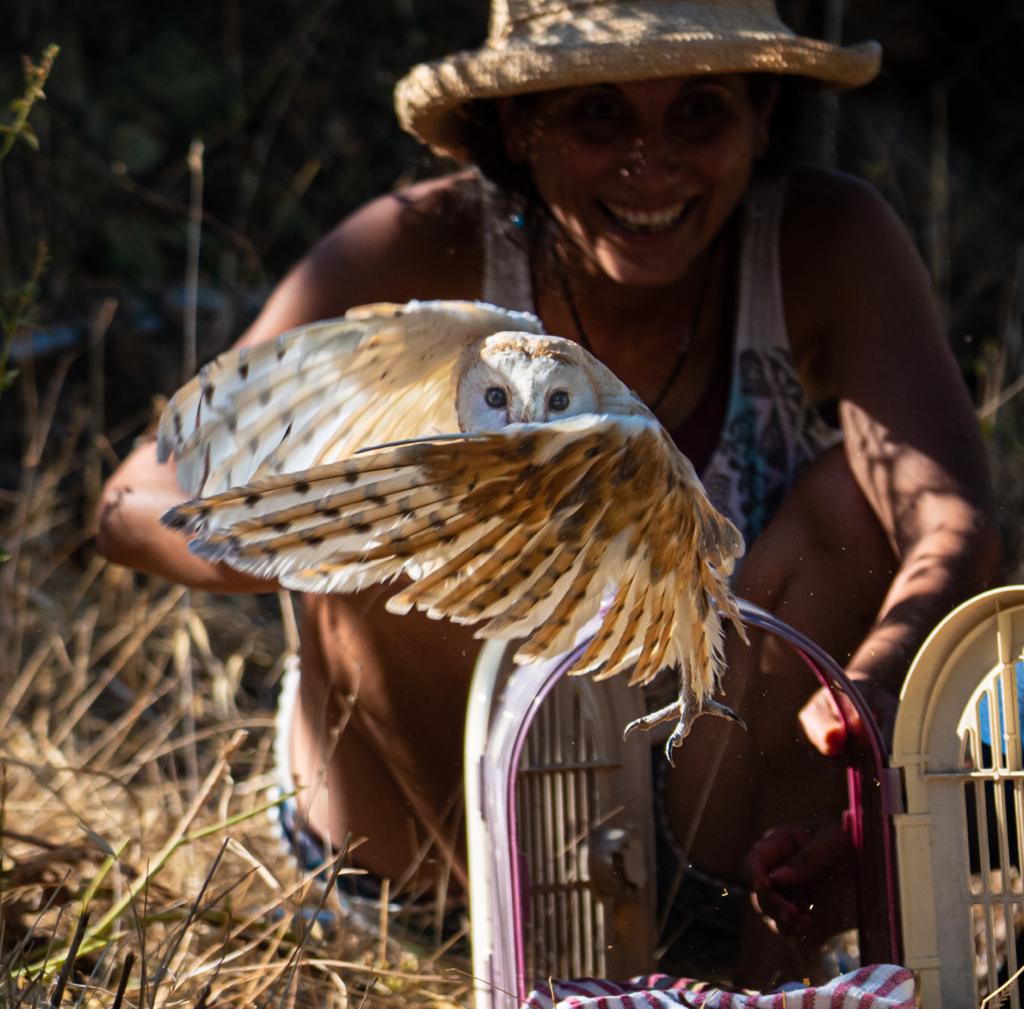 IWRC: Hi Samara! So, tell us a little bit Lebanese Wildlife.
Samara: Lebanese Wildlife (LW) is an environmental conservation non-governmental organisation (NGO) that initially began as an initiative in September 2018 and was established as an NGO in June 2020. LW treats injured and orphaned local wildlife and returns them to their natural habitat upon full recovery. We continuously strive to improve the quality of local wildlife care and foster compassion within the community through awareness campaigns, information and training sessions, workshops, and activities. The team has up to 10 years of experience rescuing local and exotic wildlife.
IWRC: How did Lebanese Wildlife get started?
Samara: This NGO was established in an effort to combat animal cruelty, neglect, and mistreatment and show the Lebanese community that both domestic and wild animals deserve to be treated with respect and consideration.
IWRC: What wildlife species do you rehabilitate?
Samara: We rehabilitate local wildlife species, with the exception of Steve the Nile Crocodile (photo below). He is a victim of the illegal wildlife trade, kept on someone's balcony on the 5th floor. He's been confiscated and in our care till his paperwork is complete to be sent to a sanctuary abroad. The list of local species that have come into our care so far is found below:
Mammals: Striped Hyena (photo below), Southern White-Breasted Hedgehog, Red fox (photo below), Golden Jackal, Common Pipistrelle Bat (photo below), Egyptian Fruit Bat, Common Noctule Bat, Caucasian Squirrel, & European Badger.
Birds: Chukar Partridge, Common Barn Owl (photo above), Black-headed Gull, Common Blackbird, Common Buzzard, Common Crane, Common Kestrel, Common Kingfisher, Crested Honey Buzzard, Euarasian Hoopoe, Eurasian Roller, Eurasian Scops Owl, Eurasian Sparrowhawk, European Bee-Eater, European Honey Buzzard, European NightJar, Great White Pelican, Grey Headed Swamphen, Hen Harrier, Hooded Crow, House Sparrow, Lesser Spotted Eagle, Long-eared Owl, Marsh Harrier, Montagu's Harrier, Osprey, Short-toed Snake Eagle, Tawny Owl, Western Marsh Harrier, & White Stork.
Reptiles: Transcaucasian Rat Snake, Balkan Pond Turtle, Large Whip Snake, Blunt-Nosed Viper, Coin-Marked Snake, European Glass Lizard, Greek Tortoise, Mediterranean Chameleon, Montpellier Snake, Palestine Viper, Loggerhead Sea Turtle, & Spotted Whip Snake.
Amphibians: Near Eastern Fire Salamander.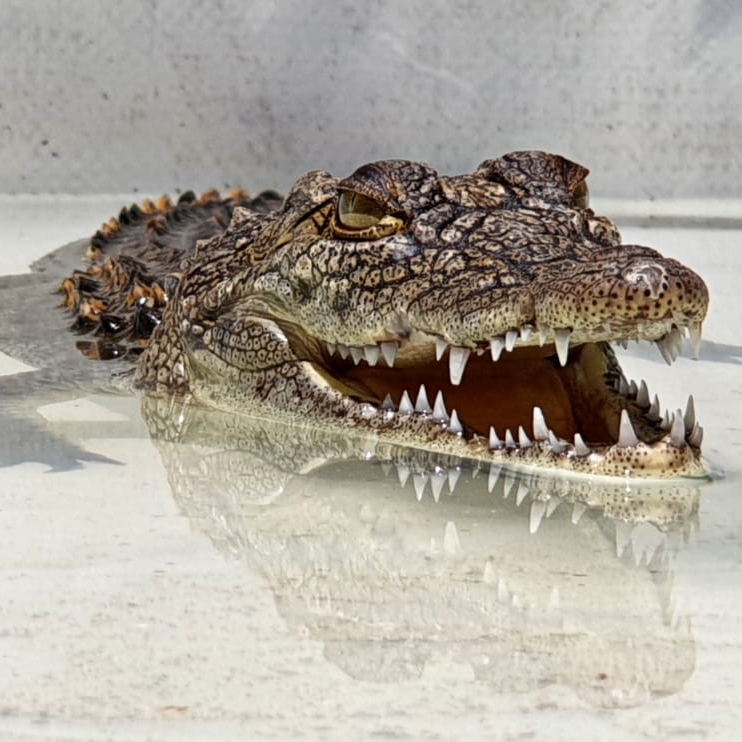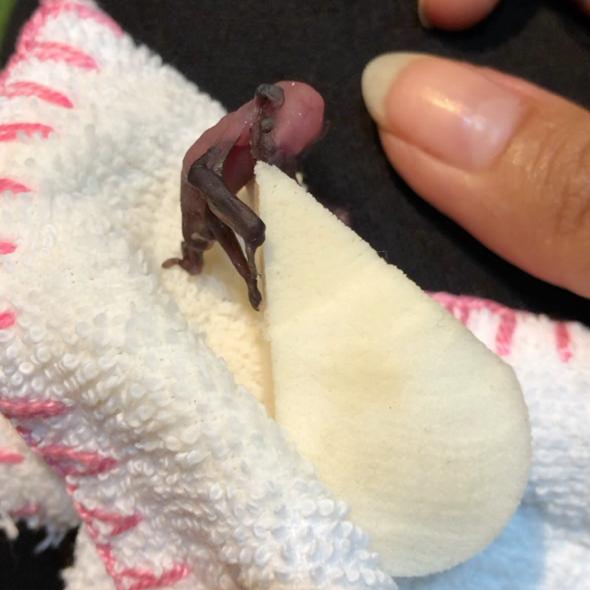 IWRC: What is your fondest wildlife rehabilitation memory?
Samara: Most of the animals that come into our care have a special story and they all leave a great impact; however, the most memorable is the story of Mantouf, meaning "plucked" in Arabic. Mantouf was a Lesser Spotted Eagle that we rescued by chance. The report was about a badger caught in a trap. After rescuing him, we stumbled upon a big cage holding different birds of prey, and stopped to convince the "owner" to hand them over. All the birds were in good condition to be released – except for Mantouf, who was sitting in the corner on the ground with a bloody head, damaged feathers, lethargic, and barely moving. We grabbed him with low expectations that he would make it. He was refusing food and you could see it in his eyes – he had lost the will to survive. It was heartbreaking, but we didn't give up on him! We introduced him to Scar, another Lesser Spotted Eagle and wildlife ambassador under our care. They became best friends and we saw Mantouf gaining strength and confidence day-by-day. After 6 long months of rehabilitation, Mantouf was released back into his habitat. He flew beautifully, high and proud. And yes we cried our eyes out..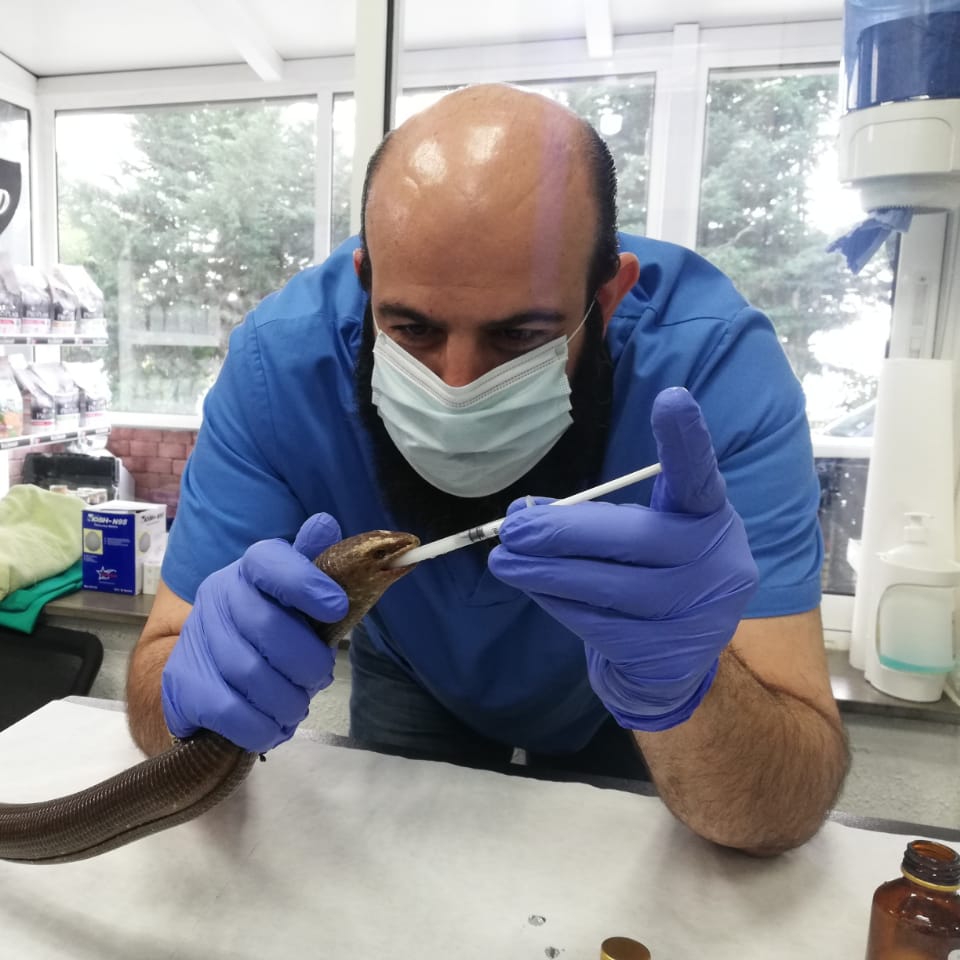 IWRC: What challenges have you faced in your wildlife rehabilitation work?
Samara: We are facing two main challenges. First we have a limited space in our homes to take in cases and end up having to reject cases since we are full. This is the main reason we would like to build a rehabilitation center: to take the animals out of our homes into better-suited enclosures for their rehabilitation. Secondly, in October 2019 Lebanon started a revolution due to the economic crash and so forth. This led to the increased cost of imported supplies we need for our rescues, such as necessary medicine that is not found locally. This has since limited our resources and forced us to turn down many reported cases.
IWRC: Has the IWRC aided your organization in its journey? If so, can you explain how or give an example?
Samara: IWRC helped us build a solid basis for our NGO, and gave us standards and best practices to rely on and adhere to such as the housing requirements provided in the 'Minimum Standards for Wildlife Rehabilitation, 4th edition, 2012, NWRA & IWRC'.
IWRC: What common misconception about wildlife rehabilitation would you like to dispel?
Samara: The most common local misconception about wildlife rehabilitation we would like to dispel is that wildlife rehabilitation is the same as keeping wildlife as pets or in zoos where the public can come visit and play/take photos with individuals. Another misconception is the belief that wildlife rehabilitation is the responsibility of NGOs and not the community as a whole.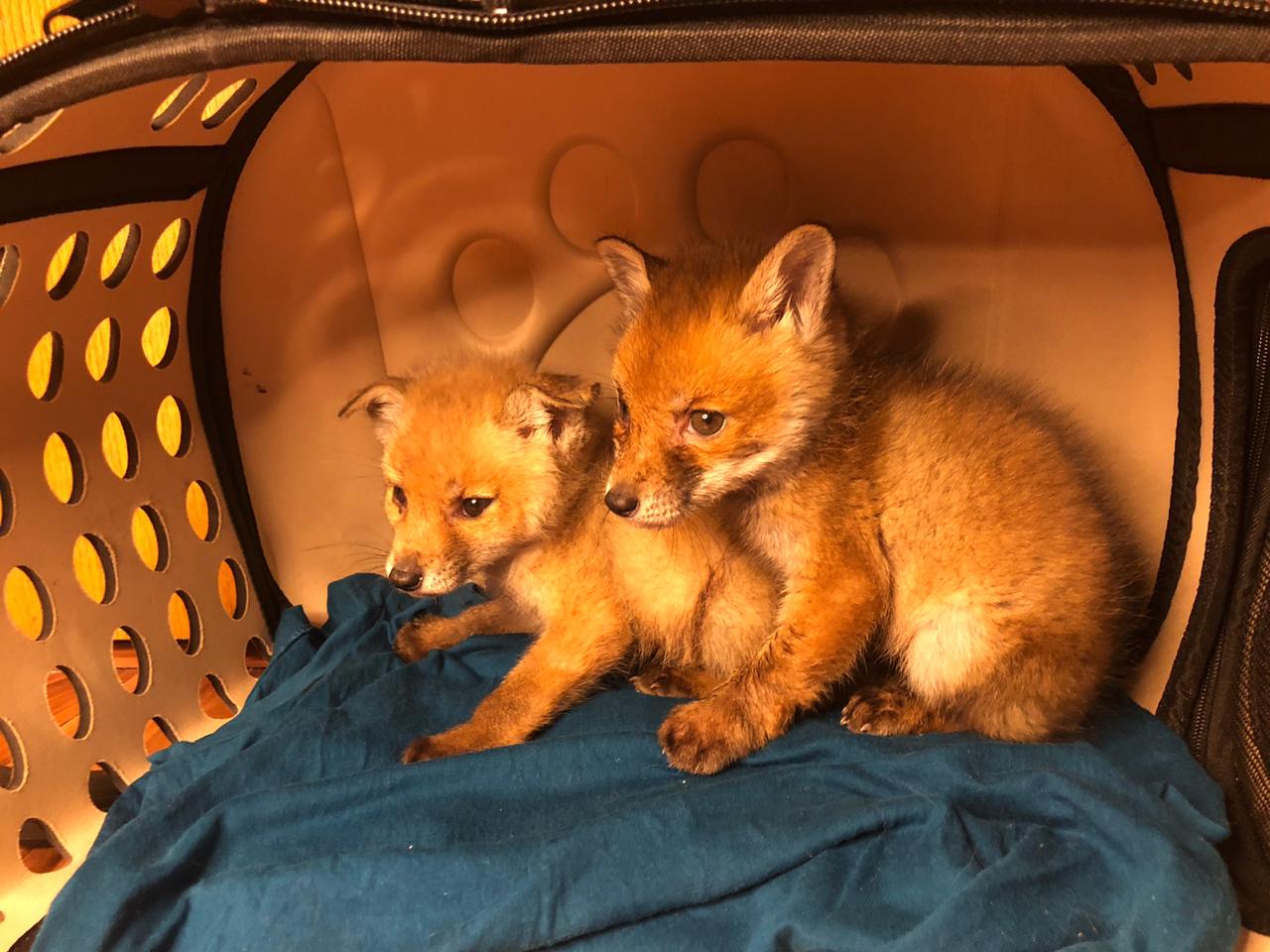 IWRC: How has your wildlife rehabilitation work been impacted by COVID-19?
Samara: COVID-19 has prevented our team from reaching some areas where rescues are encountered due to lockdown regulations. For such incidents we provide as much information for the individual who reported it on how to care for the animal until it is possible to release or we can make it to them.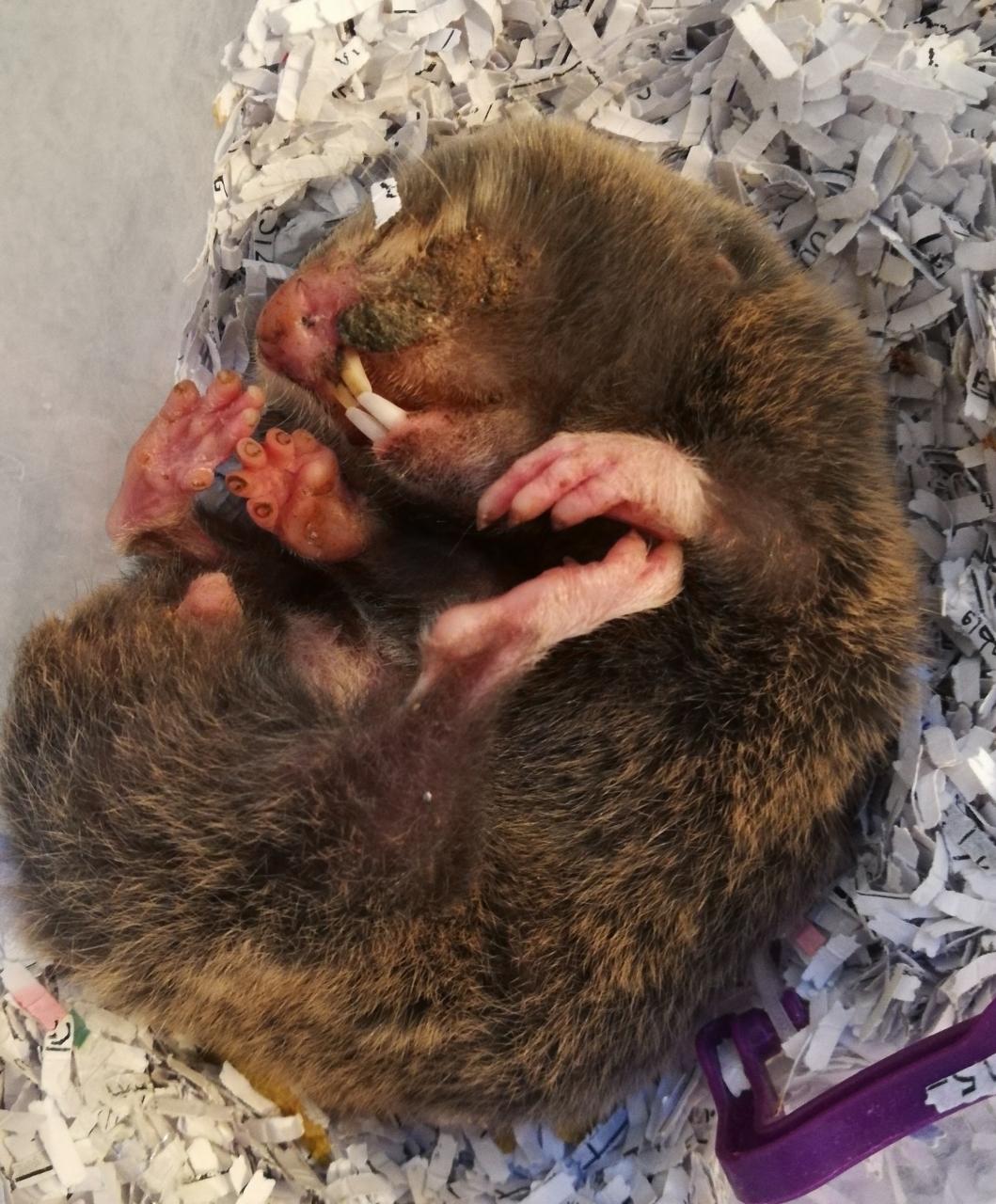 IWRC: What local, national, or international policy would you like to see that would support wildlife rehabilitation?
Samara: We would like to integrate the following local policies: (1) Forest rangers, tour guides and farmers to be educated about wild animals and their importance (i.e. ecosystem services) (2) Animal welfare and wildlife awareness to be included in school/university curricula (3) Snakes to stop being referred to as pests as we have some endangered species of snakes, and (4) Integrate wildlife medicine into veterinary curricula.
IWRC: What do you hope for the future of wildlife rehabilitation?
Samara: We hope for more accessible rehabilitation resources. We hope for more indulged compassionate people. We hope to see less wildlife categorized as endangered on the IUCN (International Union for Conservation of Nature) Red List on a national and global scale.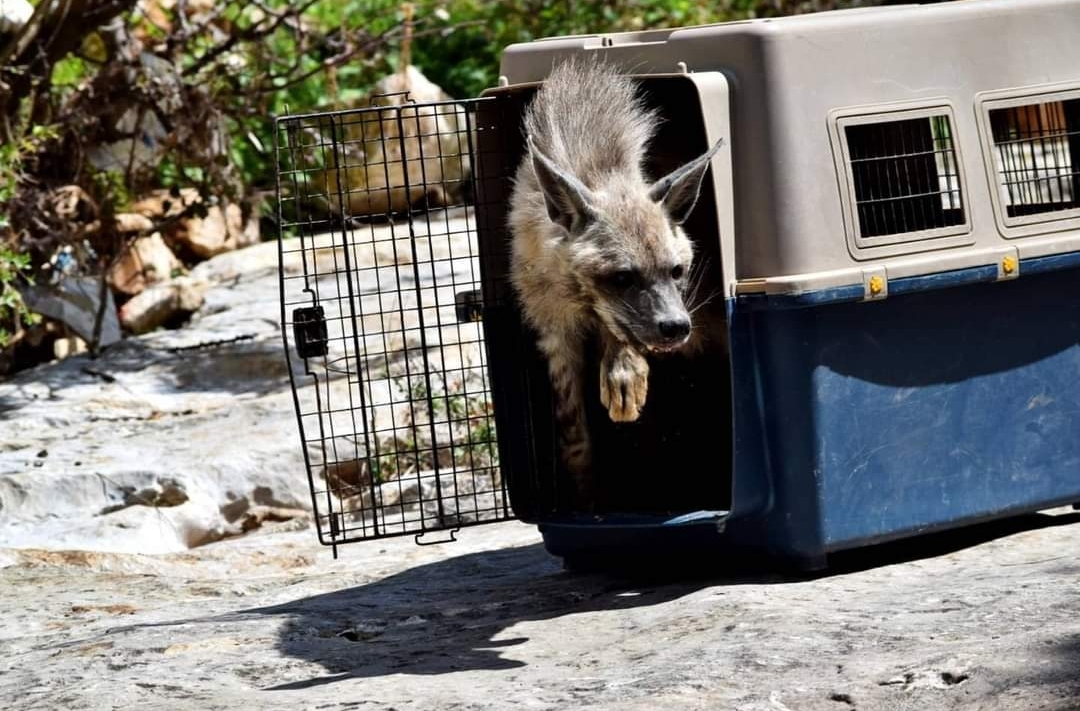 IWRC: What message would you like to share with other IWRC members and wildlife rehabilitators across the world?
Samara: The will to help wildlife in need is stronger than any economic crisis, pandemic, and nationwide unrest.
IWRC: Where can people learn more and follow your work?
Instagram: https://www.instagram.com/lebanesewildlife/
Facebook: https://www.facebook.com/LebaneseWildlife/
YouTube: https://www.youtube.com/channel/UCN-3BRU9i5M1qOHAEcUaUgA
Twitter: https://twitter.com/Leb_Wildlife
Website: www.lebanesewildlife.org (Under Construction)
IWRC: Thank you so much for everything you do and sharing Lebanese Wildlife's amazing story with us, Samara!
---
We want to hear from you! If you an IWRC member and would like to share your wildlife rehabilitator story with us, please click here.