Spotlight on new board member
Please share an early/childhood experience that was pivotal to your personal relationship to wildlife.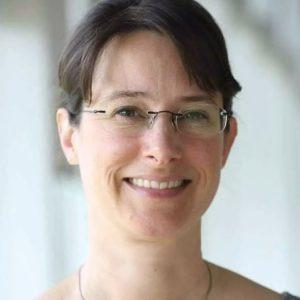 I grew up next to a creek and was constantly bringing home crawdads, frogs and snakes to keep as "pets". I was lucky enough to have parents that were understanding enough not to discourage my love of critters, and smart enough to secretly release them after letting me observe them for a day or two. I never could figure out how all those animals "escaped" until my mom filled me in decades later! It wasn't until I was bitten by a snake while playing in the creek and sent to the ER by a neighbor worried about venomous snake bite that I really started digging in and educating myself about wild animals' behavior, ecology, and needs. (regarding the snake – it was probably a harmless northern watersnake!)
---
How did you initially become involved with IWRC and why did you choose to become involved on a board level?
I took the IWRC basic course in 2016 and have had numerous opportunities to engage with IWRC board and members through my work at IFAW. I'm always impressed by their dedication and professionalism. As I work with rehabilitators worldwide, I see a great need for the kind of formal training offered by the IWRC, for evidence-based approaches to improving rehab practices, and for recognition by governments of wildlife rehabilitation as conservation work performed by professionals. I hope to be able to support the IWRC in its mission to move the field forward.
Describe a specific area of interest or a particular passion within the scope of IWRC's mission.
Education and research are particular areas of interest.
Describe a project or accomplishment that you consider to be the most significant in your career.
I was the chief of Environmental Compliance at a US Air Force base in Japan when the Fukushima nuclear crisis occurred. The intense days that followed, making sure people and the environment stayed safe while working under pressure with a lot of unknowns were incredibly rewarding.
If you were to do something else professionally, what would it be?
I would run an outdoor cafe/beer garden. I love being outdoors and I love eating and drinking with friends, so this brings it all together.
If you could be a wild animal, which would you be?
If you could be a wild animal, which would you be?
A manatee. Floating around the Caribbean, eating and chilling is definitely the dream (see the above question!)
What excites you so much that it keeps you awake the night before?
Describe any companion animals that you share your home and life with.
Tread is my Caribbean street dog foster fail. As only a semi-domesticated breed (American Village Dog), he doesn't quite know how to "people", and with his development issues as a result of malnutrition in utero, he also doesn't quite know how to "dog". I think I could spend a lifetime figuring out all of his quirks, and it would be time well spent.