Please share an early/childhood experience that was pivotal to your personal relationship to wildlife.
From my earliest memories, I have always felt a close connection with all animals. As a young child, I was always bringing home stray animals and those in need of care, much to the dismay of my family. I started attending The Green River Preserve around the 3rd grade, which is a nature camp for gifted and motivated learners located in the mountains of North Carolina. There I was taught that our wildlife was to be respected, not feared, and I learned to walk through the forests as a mere visitor. Between the countless sightings, encounters, and education with wildlife at camp, I believe that this set me on a trajectory to become a wildlife biologist and rehabilitator. I have always felt that animals needed a voice, and I cannot imagine doing anything else. 
How did you initially become involved with IWRC and why did you choose to become involved on a board level? 
Around the time I was graduating college with a BS in Animal Biology, I briefly spent time volunteering at Walden's Puddle Wildlife Center in Joelton, TN, which turned out to have a dramatic impact on my career path. Shortly after arriving in Wyoming after college, I realized that there was a real need to provide care to injured and orphaned animals, especially considering that Jackson Hole's economy relies heavily on our wildlife industry. I eventually co-founded the Teton Wildlife Rehabilitation Center (TWRC) which filled a much needed gap in the west for wildlife, where I served as Co-Founder, Executive Director, wildlife rehabilitation specialist, and Vice President from 2015-April 2020.
During my tenure, I exposed myself to as much education and training as I could possibly handle, which of course included rehabilitation classes taught by the IWRC. I am currently taking a break with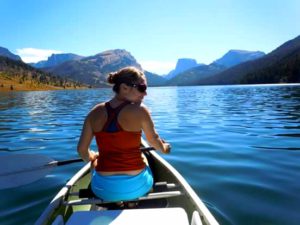 wildlife rehabilitation to pursue other opportunities and get my bearings after separating from my non-profit. In lieu of not being in a position to help wildlife at the moment, joining the IWRC board is a great way for me to feel like I can still make a difference and stay connected with our wonderful wildlife rehabilitation community. I also wore many hats during my time at TWRC, and I believe that my well-rounded experience will be very helpful in furthering IWRC's mission and goals.
Describe a specific area of interest or a particular passion within the scope of IWRC's mission. 
I feel like I could be diving in head first here, but I truly feel a calling to contribute to building our membership base in addition to helping with development. Because I built my own rehabilitation non-profit from the ground up, I was extremely involved with our donor base, networking, outreach, and the building of our policies, just to name a few. These experiences are still very fresh in my mind and extremely vital to the success of an organization, so I can't wait to jump in and offer my time in these areas to the people who have already established such an important and thriving organization.
Describe a project or accomplishment that you consider to be the most significant in your career.
By far, I would consider the starting of my non-profit, the Teton Wildlife Rehabilitation Center, to be the most significant of my career. I always knew that I loved animals, which is why I chose to major in Animal Biology instead of going the medical route. However, I never knew exactly how I would utilize my degree until I spent some time at a rehabilitation center around the time of graduation. I had a Eureka moment after my brief time at Walden's Puddle in Joelton, TN, and knew that I wanted to dedicate my life to the world of wildlife rehabilitation. 
Starting such a needed facility in the western U.S., not only in an intact ecosystem, but also amongst a sea of very established non-profits, really stands out among all of my other achievements. I will forever tout this as one of the most amazing accomplishments of my life and I am so proud to know that I contributed to the long-term well-being and survival of our wildlife.
If you were to do something else professionally, what would it be?
In my next lifetime, I hope to be a forensic pathologist. I have early memories from high school, perhaps even earlier, of being fascinated with the cycle of life. I also have a predisposition for detective work and the minutiae of details, and I have always been intrigued with the events surrounding life and death. Who knows, there's always room for multiple careers! 
If you could be a wild animal, which would you be?
I can't say that I firmly believe that this animal has the best advantage in the wild, but I have an absolutely cosmic connection with owls (of all species). Perhaps not by choice, but by default, I would be an owl.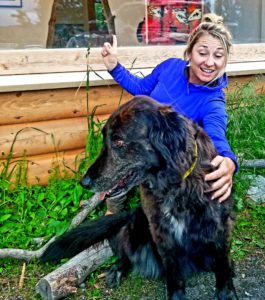 Describe any companion animals that you share your home and life with.
I share my life with my beautiful dog, Fern, and my two cats, Stanley and Jerry. I affectionately refer to them as my "roommates", except I pay their rent. The cats are much more like dogs, where they love to go for walks and bike rides with Fern. They also get first priority on bed space, in case there were any questions.