Spotlight on our New Board Member
How did you initially become involved with IWRC and why did you choose to become involved on a board level?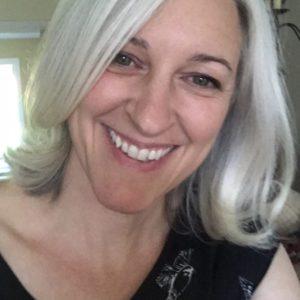 I initially got involved with the IWRC as a happy coincidence in 2012!  My dear friend, Lynn Miller, was going to teach courses for the IWRC in Ireland and I'd always wanted to go to Ireland.  I asked if I could be of help and went along.  I met so many wonderful people during this trip, many of which have become great friends.  This trip changed my life and I gained a much deeper appreciation for wildlife rehabilitation.   I love helping people in their projects, enabling learning and development.  After that experience, I've offered to help the IWRC in different projects and now that my Masters is done, I have more time and want to continue getting involved. It felt like the right time to offer myself a new challenge – the board!   
---
Describe a specific area of interest or a particular passion within the scope of IWRC's mission.
I like viewing the world with a broad, systemic lens and helping people see connections. I believe we need to keep raising awareness around the importance of the work wildlife rehabilitators do. I'd love to continue building stronger relationships with the veterinary community, but also beyond that, reaching out to different stakeholders.
Describe a project or accomplishment that you consider to be the most significant in your career.
On a personal level, I feel my MSc in One Health is the most significant. How it will have an impact on my actual career is still to be discovered but I grew so much during those years of study. It was a lot of hard work, but looking back, every aspect of it was worthwhile. Not only did I learn about the One Health field and wildlife rehabilitation, but I also learned a lot about myself and my talents. I will carry these lessons forward with me.
---
If you could choose, who would you have as a mentor?
At this point in my life, I would love to have Robin Wall Kimerer as a mentor. Her work and approach speak to me at a deep level. She has such a respect for nature and I would love to learn more about indigenous teachings.
What excites you so much that it keeps you awake the night before?
Traveling to see friends. I am really looking forward to losing sleep for that reason!