Spotlight on our new board member
How did you initially become involved with IWRC and why did you choose to become involved on a board level?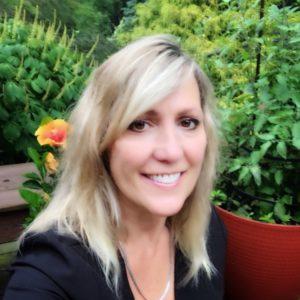 I first became involved with IWRC when I started as a wildlife rehabilitator over 20 years ago. IWRC is such a valuable resource for anyone involved with wildlife rehabilitation and was especially invaluable to me during that time. I am thrilled to be able to work with IWRC on a board level to help the IWRC Mission and be a resource for other wildlife rehabilitators.
---
Describe a skill that you have that has been surprisingly useful to your work as a wildlife rehabilitator? (or as an IWRC board member?)
As a veterinarian, there are many things I have learned and gained experience with that surprisingly relate to many species. In working with foxes, wolves, and coyotes for instance, there are many things that are relatable to domestic dogs when it comes to veterinary medicine. I am very fortunate to have had experience working with a huge variety of animals, from beluga whales to elephants, and it mostly comes down to basic medicine principals no what type of animal you are working with.
Describe a project or accomplishment that you consider to be the most significant in your career.
I have qualified to sit for the American College of Zoological Medicine veterinary board exam this year, which has been a huge accomplishment for me and a lot of work to get to this point.
If you were to do something else professionally, what would it be?
I am very grateful to have the career that I do and all of the opportunities and experiences I have had. I wouldn't want to do anything else.
What excites you so much that it keeps you awake the night before?
Whenever I have a big animal procedure planned, I definitely have trouble sleeping the night before thinking about it!